KID'S MINISTRY
Our mission is to connect kids and families
with Jesus and each other so that,
someday, we can hug our kids in heaven!
We do that in two ways.
Through fun, age-appropriate worship, Bible stories, and lessons every weekend.

By empowering parents to be the primary spiritual influencers at home.
Here's what you can expect at church on the weekend;
Opportunities for your kids to connect with other kids and Christian adults.

A safe and caring environment, staffed by qualified volunteers.

Interactive, engaging activities designed to increase your child's Bible knowledge and deepen their faith in their Savior, Jesus.
Student Ministry
MIDDLE SCHOOL
Wednesday Nights from 6:00 – 7:15 pm
Faith Formation is the middle school ministry for students in 6-8th grades. Faith Formation Groups offer space for discovering biblical truths and practical life application. Rooted in Biblical content, students will learn how to live out God's Word through the Ten Commandments, the Apostles' Creed, the Lord's Prayer, Confession and Forgiveness, Baptism, Communion, Missional Service, and the story that God is writing in their lives.
HIGH SCHOOL
Sunday Evenings from 6:00 – 8:00pm
Illuminate is the high school ministry for students in 9-12th grades. Each week, we will have a group time that is geared towards high school students and the struggles they face. We encourage all students to worship and serve at one of our weekend services. Opportunities include video tech, audio tech, hospitality teams, food tables, and whatever else your creative minds can dream!
Community Groups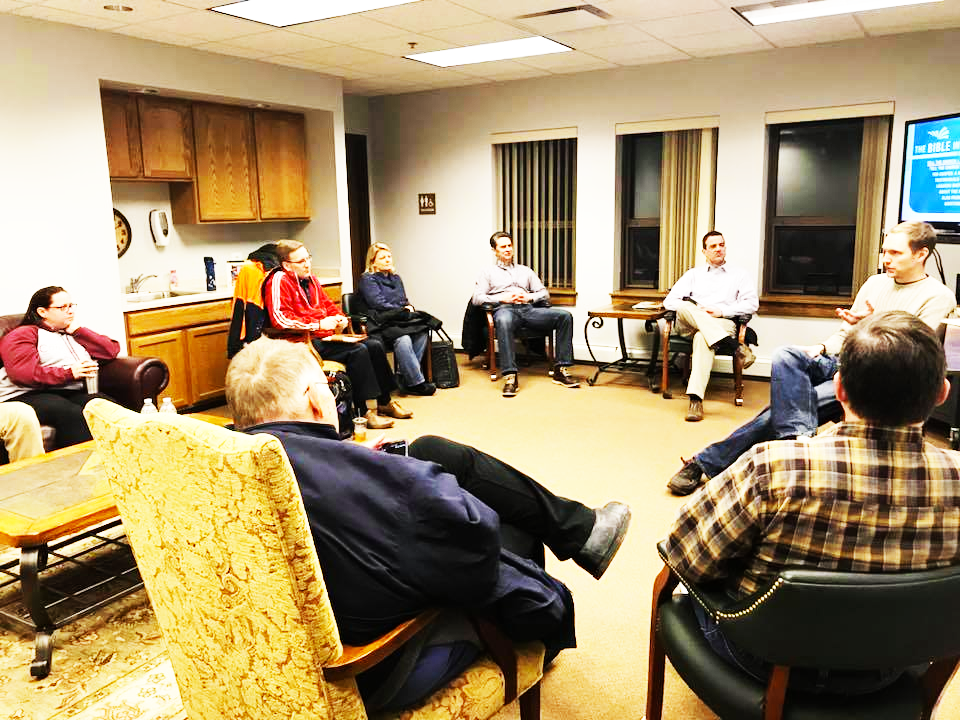 What is a Community Group?
Community Groups are groups of people of all ages who strive to live out the Gospel together. These are people who care about you, your family, your dreams, life's disappointments, and all of the big and little things that happen in your life. Community Groups come together to share life in different ways. While one may be helping a non-profit like Lazarus House in their mission, another may choose to support children in Liberia, adopt a neighborhood school, or simply help the elderly with housework. Even though each group will have different passions, people, and causes, the heartbeat remains the same: living to be the hands and feet of Jesus and giving the hope of Christ to others.
Why join a group?
Groups are a great way to meet new friends.
Groups are an important way to grow in your faith.
Groups are a tremendous way to have fun during the week with other Christians.
Groups are an easy way to have a support system during difficult times.
St. Mark's Preschool
Welcome! I'm so glad that you have chosen to check out St. Mark's Preschool. We look forward to serving you.
We offer a variety of developmentally appropriate environments that will encourage and inspire both a love for learning and a love for Jesus.
This is such an important time in your child's life (and faith!). Our goal is to partner with you in forming your child's relationship of love, trust, and support with God, their family, and their friends. It's truly about their mind and their hearts.
Need Prayer? We'll Pray For You
Need prayer? We would love to pray for you. You can send us a message for prayer.